Home Remedies for How to Keep Lips Pink?
Posted by dheepan dina on Wednesday, April 2, 2014
0
How to Get Pink Lips Naturally

Few homemade lip packs:



1. Take 1 tsp. milk, 1tsp. milk cream and add few strand of saffron in it. Mix all the ingredients together and store it in the fridge. When cool apply it on your lips and clean it off with a cotton pad.
2. Take 1tbsp milk and add few red rose petals in it. Crush the petals in the milk till the milk gets pinkish color. Take out the petals and store the milk in the fridge. When it cools down add 1tsp of almond powder in it and mix it into a thick paste. Apply it on your lips and leave it on for 10-15 minutes. Remove it with wet cotton pads. Using this remedy will make your lips soft, shiny and will help you in maintain nice pink lips.
3. Immerse some rose petals in milk for some time. Then blend them into a fine thick an apply it on your lips. This is proven to give amazing results. You may even use glycerin as a substitute for milk.
4. Combine some drops of beetroot juice or pomegranate juice with a tsp of milk cream. This mixture has wonderful effects on the cracked lips and also helps in bringing back the pink color of your lips.
5. Honey is the best ingredient used to nourish all skin types. It can even be used to moisturize your lips. Just mix 1/2 tsp of honey with 1/2 tsp of lemon juice and apply it on the lips. Leave it for few minutes and wash it off with cold water. You will notice that your pale and chapped lips has become soft and pinkish within fraction of minutes.
6. Apply tomato paste and milk cream for soft pink lips.
7. Here's another Ayurvedic tips for lips-soak raisins in water overnight and eat it on an empty stomach.
Here are few Lips Exercise Tips for getting pink lips.

1. Massage your lips daily with a lip cream(with vitamin E in it) before going to the bed.
2. Gently massage your laugh line with index fingers in upward stroke movement.
3. Put index fingers on the corners of your lips and massage clock wise and anti-clock wise.
4. Put index finger on the corner of your lips and this time massage by moving them inwards.
5. Clean your lips with a wet cotton pad. Apply good quality lip balm on your lips and make sure that they give protection from sun as well.
Last but definitely not the least, drink lots of water. That is the most simple and inexpensive way to make your lip look soft, supple, shiny and pink.
Few more tips:
Apply a layer of oil and leave it on for several hours. Best remedy is to leave it overnight.
Mix coconut oil and almond oil in equal quantity. Apply a coat of this on the lips and leave on overnight. This has to be done daily for at least two weeks for best results.
Massage lips: Prepare a mixture of 1/2 tsp. Glycerin, 1/2 tsp Castor oil with 1/2 tsp Lemon juice. Apply and leave overnight.
Apply cream from curds with saffron on your lips.
5 homemade remedies to get pink lips naturally
-Sugar Scrubber
Powder sugar and use it as ex-foliate. This perhaps removes the dark layer of the lips and turns it to pink. Scrub sugar powder so softly on your lips. Add butter with sugar powder to form a paste and blend well. Apply and get natural pinky lips.
-Lemon Juice
Get soft and pinky lips by applying lemon juice. Gently roll the lemon juice on your lips. Lemon bleaches the skin therefore it exfoliates the lip skin. Get it done regularly. Scratch your lips mildly by drizzling juice over lips. Get glossy lips when followed persistently.
-Beetroot Juice
The natural reddish beetroot makes your lip attractive yet clears dark spots. The natural stain present is the beetroot gradually decreases darkness of lips. Apply beetroot juice over your lips and get it turn like cherry red. This is the safest and effective home care for lips.
-Olive Oil
Essential nutrients nourished olive oil heals your dry lips sooner. Put on few drops of olive oil on lips and scrub well. It supplies its nutrients to the lips and makes the lip skin softer and tender. Do this olive treatment to lips and get naturally pinkish lips.
-Rose Petals & Butter
Smash rose petals and blend with butter. Apply this rich paste on lips. Mildly Massage lips and get wondered of rosy lips after some days. Continue this treatment for two times a week. The pink stain present in rose lessens the darkness of lips.
Home Remedies for Pink Lips
1. Moisturize Your Lips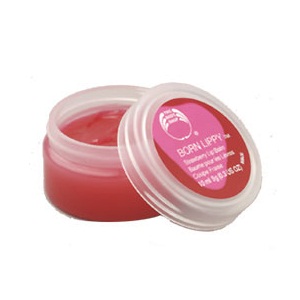 Because the skin of your lips contains a small amount of sebum (an oil), you must keep your lips moisturized if you want them to stay healthy and therefore pink. If you are going outside, try applying a bit of petroleum jelly or lip balm and if you are inside, use some coco butter. If you want your lips to be soft and pink, you must keep them moisturized.
2. Use Pomegranate Seeds and Milk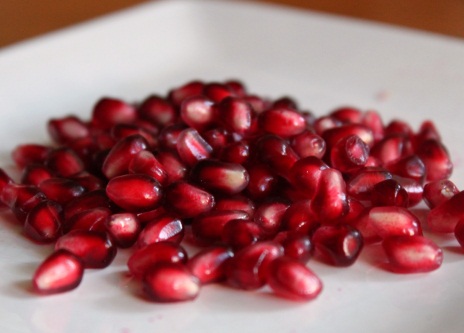 Another simple way to lighten dark, dull lips and create a beautiful pink color is using pomegranate seeds. Crush up the seeds and mix it with some milk cream. If you apply this home remedy to your lips regularly, you will start to see them becoming redder and fuller. The great thing about this remedy is that there are no side effects.
3. Apply Cucumber Juice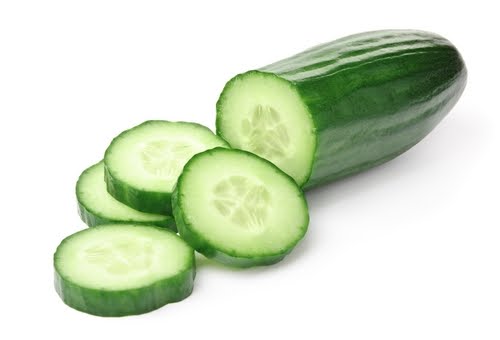 Another great way to reduce any darkness on your lips is to apply a bit of cucumber juice. Simply slice a cucumber, rubbing it against your lips to allow the juices to soak on. If you do this for five minutes each day, you can lighten dark lips to a beautiful pink color.
4. Mix Rose Petals in Milk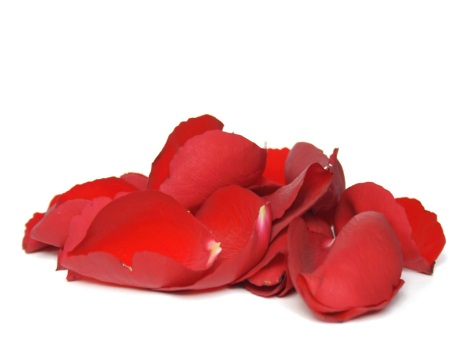 Rose petals are another one of the great home remedies for pink lips. Simply soak some rose petals in milk for a little bit of time. Then use the petals to make a paste, adding a few drops of both glycerin and honey. Dab the paste on your lips and wait fifteen minutes before gently rubbing it off using milk. This remedy can produce amazing results.
5. Massage with Lemon Juice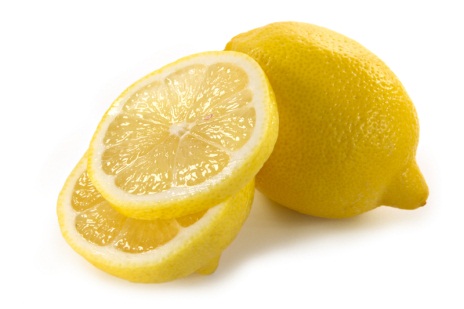 Another remedy only requires lemon and some sugar. Cut a thin slice from the lemon, sprinkling a bit of sugar on top and rub your lips with this combination each day. This works well because lemon works to naturally bleach your lips, returning them to their light, pink color while sugar works to exfoliate dead skin cells.
6. Apply Berry Mixture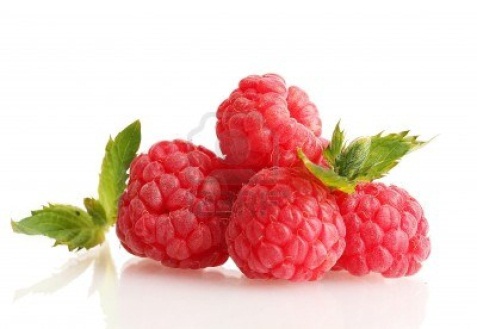 Berries such as raspberries and strawberries have many benefits that are great for solving the problem related to dark lips. All you need to do is make a paste using raspberries and mix it with some aloe vera juice and pure honey. After applying this homemade paste, leave it on for five minutes before rinsing it off and replacing it with a lip balm that is homemade. This is effective because raspberries have many vital vitamins and minerals that can keep your lips healthy and therefore vibrant.
7. Mix Turmeric Powder with Milk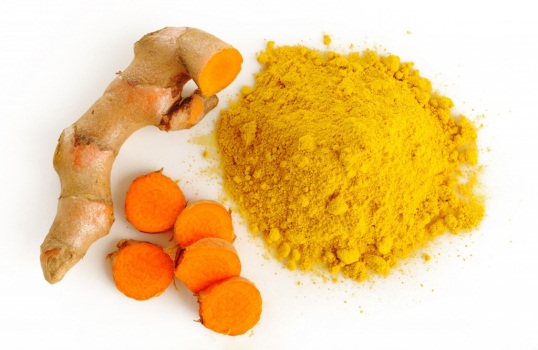 Another great way to lighten dark lips comes from India. There they mix raw turmeric powder and milk cream to achieve great results. You can also try mixing turmeric powder and gram's flour to light your lips. Just keep in mind that gram's flour dries out lips making it a poor option for those whose lips are already dry. If you do use this mix, be sure to use a heavy double cream designed to moisturize your lips after you remove the mix.
8. Mix Honey, Almond Oil and Sugar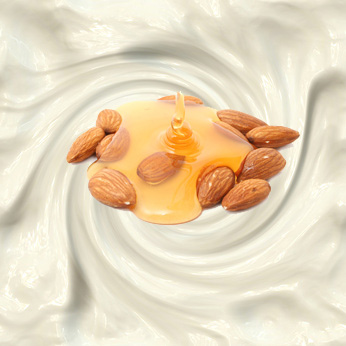 Another great remedy is to mix sugar, honey and a little bit of olive or almond oil. Apply this to your lips, massaging it in for ten minutes.
About the Author
Write admin description here..

Get Updates
Subscribe to our e-mail newsletter to receive updates.